WiFi analyzer – Acrylic WiFi Professional
Acrylic WiFi Professional is the best WiFi analyzer software to identify access points and wifi channels, and to analyze and resolve incidences on 802.11a/b/g/n/ac wireless networks in real time.
It is a perfect tool for advanced users and professional WiFi network analysts and administrators to control their office wireless network performance and who is connected to it, identify access point data transmission speeds, and optimize their company's WiFi network channels.
Access WiFi network detailed information, including hidden wireless networks, and make the most of unique features such as monitor mode to capture and analyze all wireless device traffic, device viewer, equipment inventory, and WiFi speed analysis.
Who is it for?
How does the full license work?
Manual and video tutorials
Our WiFi analyzer is designed for advanced users, system and network administrators that need a powerful and intuitive WiFi analyzer tool for wireless network incidence resolution and monitoring.
Acrylic WiFi Professional licenses are available for 1Year or perpetual and can be installed in up to three different computers. You can evaluate Acrylic WiFi Professional by downloading a fully working trial.
---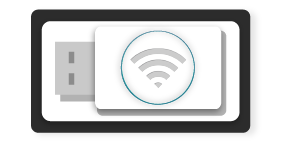 Hardware
Basic data capture with WLAN API and advanced monitor mode capture with NDIS compatible devices and airpcap hardware.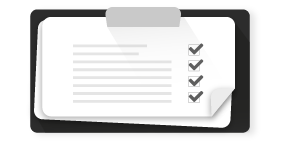 Incidence Resolution
All the information you need to detect performance issues and improve WiFi network distribution in your home or at your office.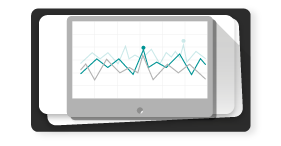 Monitoring
Network and client traffic, signal strength, WiFi channels and WiFi device activity monitoring in real time.
---
WiFi analyzer screenshots
Learn how to use Acrylic WiFi Professional software by checking our manuals and videotutorials or check our blog. Here are some screenshots: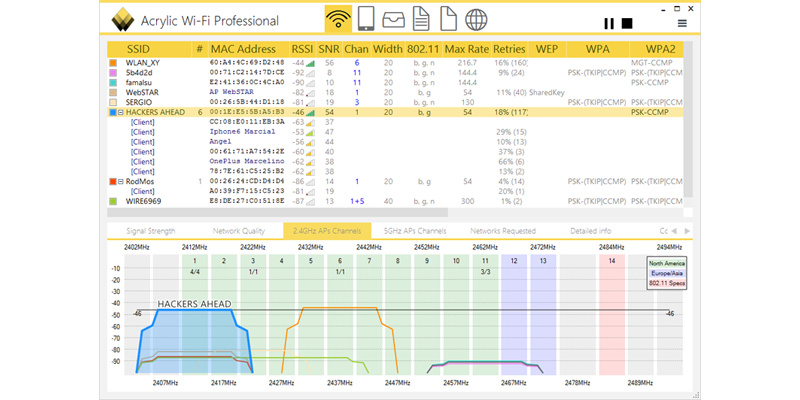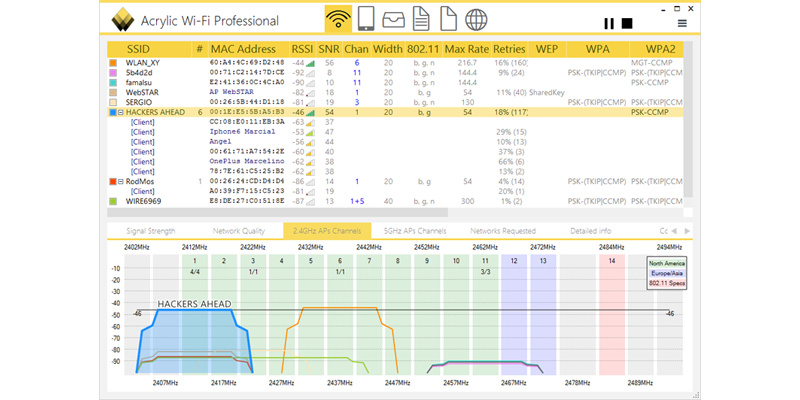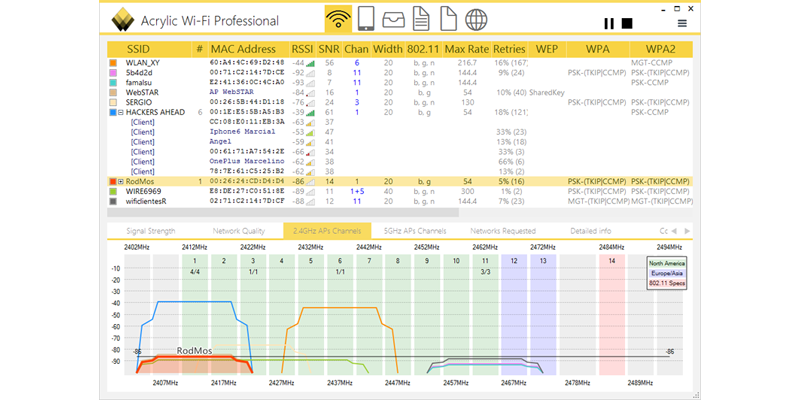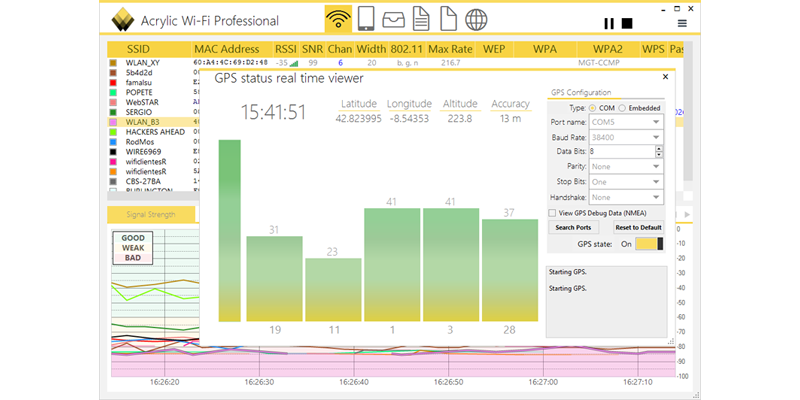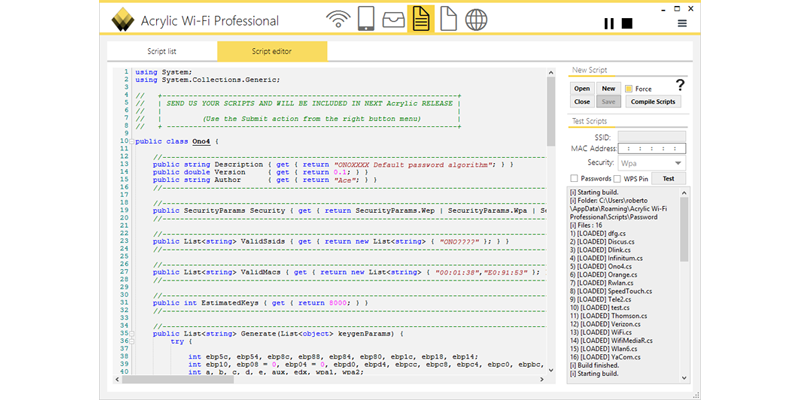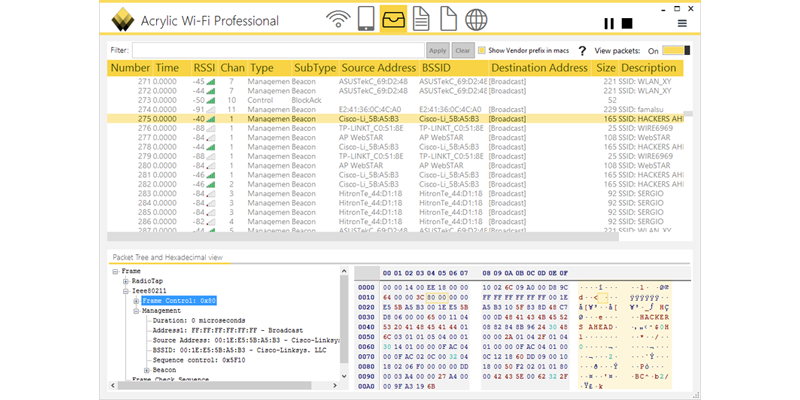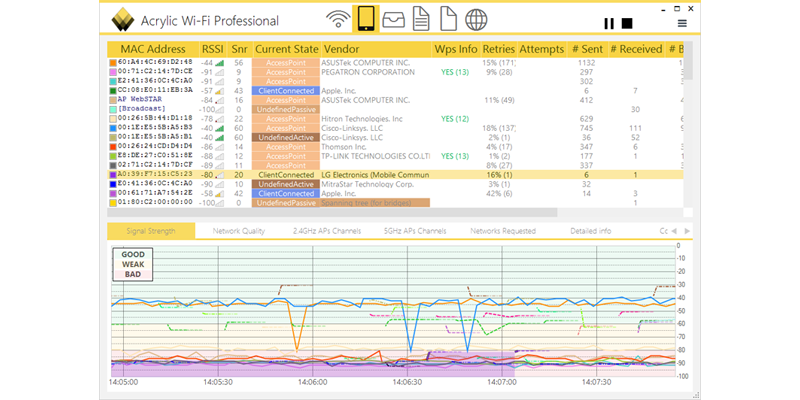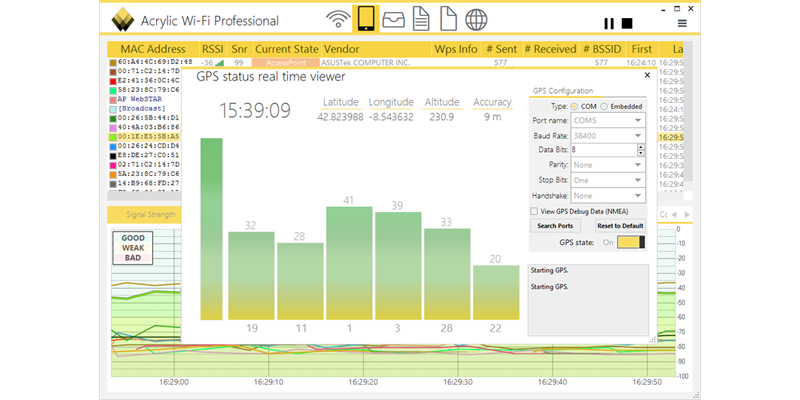 ---
Professional WiFi analyzer software features
Resolve incidences and verify the good performance of your wireless networks with a unique set of functionalities not available in any other software today.
802.11 Version: Detect WiFi access points and clients type (802.11a/b/g/n/ac) and update obsolete devices that lower your WiFi speed.
Supported Speeds: Information on maximum data transmission rate supported by access points and WiFi clients, and a complete list of supported data transmission rates through deep network packet inspection to ensure a fast and efficient data transmission.
Packet Retry Rate: Statistics on packets retried by access points and WiFi devices to help identify data transmission and network coverage issues.
Device Information: Performance and behavior details on all WiFi devices in range.
Inventory: Assign WiFi device names by replacing the MAC field with a description for easier network analysis.
Hardware: Acrylic WiFi analyzer software works with any WiFi device thanks to its Windows API, and supports monitor mode to visualize all devices and packages with Airpcap cards and with compatible WiFi hardware.
Detailed View: Get device model information and capabilities on device detailed view.
Minimum system requirements
Operative system: MicrosoftR Windows 10, 8.1, 8, 7, Vista
System components: MicrosoftR .NET FRAMEWORK: 4.5
Screen resolution: 800×600 (1024×768 or higher recommended)
Memory: 1GB RAM
Wi-Fi: Internal or USB. (Check our recommended hardware list for monitor mode support.)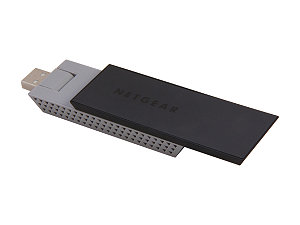 Make a professional diagnose of Wireless lan networks and mantain an inventory of devices you reach at home or at your office. Acrylic WiFi Professional licenses are meant for 1 user but they allow up to 3 different devices activations for their entire life. This way, if you change your laptop/tablet, you can transfer Acrylic WiFi Professional from your old device to the new one and continue using the most advanced troubleshooting tool in the market!